Mediterranean Wetlands
The Mediterranean wetlands are subject to high anthropogenic pressures, which increased greatly during the 20th century. It is estimated that half of the Mediterranean wetlands have disappeared in the last fifty years, given over to agriculture and urbanisation, and those that remain are generally subject to various kinds of degradation and pollution.


The Living Planet Index – for all species combined – of the Mediterranean wetlands shows an increase of 38% from 1970 to 2002. However, this optimistic observation applies essentially to water birds, which dominate the database. In addition, there are very disparate trends depending on the region (figure 1), which differ in their bio-geographical and socio-economic history.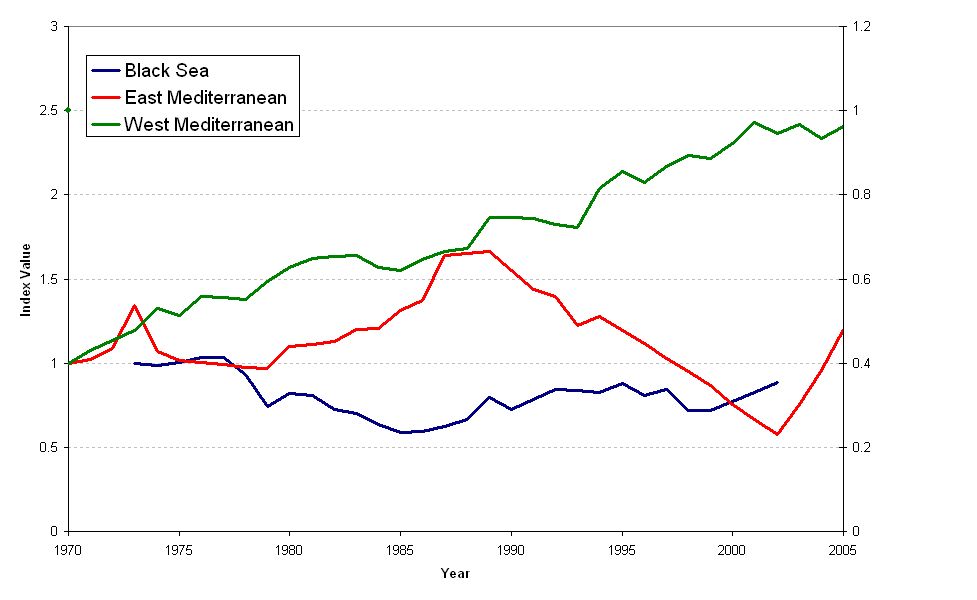 Figure 1.
The Living Planet Index for the three sub-regions of the Mediterranean 1970-2006
Collaborators
As part of a MedWet initiative, Tour du Valat produced this report on the state of Mediterranean wetlands in collaboration with ZSL and WWF.